This page is a quick stop for you to find all of the artist interviews I have conducted. Most of these interviews are available as podcasts and are also transcribed so that you can read along as you listen.
DOPEfm is an overnight Hip-Hop show hosted by Daddy J and Gamma Krush and myself, Chase March. Most of these interviews were done for that show. If you like what you here, please subscribe to the podcast for free or tune in each week at 93.3 CFMU Hamilton, Ontario, Canada.
Animal Farm hail from Portland Oregon. We were lucky enough to get all four members on the phone. What ensued was some frank discussion and a lot of laughter. This was a really fun interview for all of us.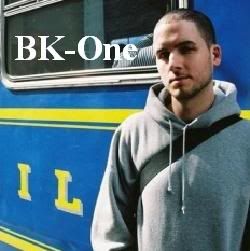 BK-One is an amazing DJ with Rhymesayers Entertainment. He has been on the road constantly for the past several years and is Brother Ali's tour DJ. He has also released an album and some great mixtapes.
Brother Ali is an Albino hailing from Minneapolis, Minnesota. Part of his genetic condition has left him legally blind. He has become a legend in the underground hip-hop scene every since he released his first demo cassette. He is now part of Rhymesayers and continues to release critically acclaimed music. He is one of my all-time favourite emcees and I was honoured to meet him and have this great discussion.
I sat down with Cale Sampson at the venue just before the show. We talk about his solo career and his work with Toronto's Rhythmicru.
Classified hails from Enfield, Nova Scotia and is one of Canada's most prolific emcees. He has been dropping music steadily since 1995 and is a force to be recokened with. I was honoured to sit down with him before his show and conduct this interview.
D-sisive is a legend when it comes to Canadian hip-hop. In 1995, he started to garner a lot of attention for his witty punchlines and ferocious skill on the mic. He's dropped some pretty classic jams over the years starting with his debut EP,
J.A.C.
back in 1997 all the way up to his latest release Vaudeville.
Down With Webster hail from Toronto and have been garnering attention worldwide. They blend a variety of musical genres into their music. They put on a very energetic live show. We talked about hip-hop, sampling, lyrics, and much more just before they rocked a hometown crowd at the CNE.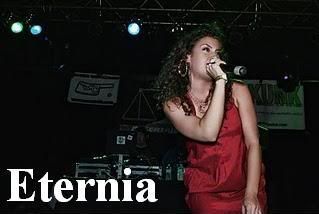 Eternia is just fire on the mic, controls the crowd when she hits the stage, is a cool down-to-earth person, and drops amazing hip-hop. I was so honoured to finally meet her and conduct this interview. She's definitely one of Canada's best emcees.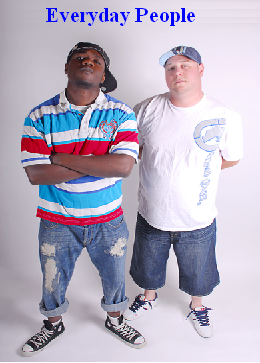 Everyday People are a dope hip-hop group from Hamilton, Ontario. We caught up with them at Hess Village for this interview. Check out the freestyle session with Chase March on the beatbox.
Ghettosocks is originally from Ottawa but now calls Halifax home. He's been puttin in work and earning lots of accolades including Juno nods and an East Coast Music Award. We talked to him before a live show at Hess Village in Hamilton.
This was my first interview I ever conducted for DOPEfm. Daddy J held down the boards as Gamma Krush and I talked to Marq Spekt and Karniege of the group Invizzibl Men.